Haitianxiong Electronics recently launched a new product: DJ-i.MX 8M Mini ARM SOC Module/Evaluation Kit
DJ-i.MX 8M Mini-CORE ARM SOC Module adopts high TG HDI board design standard, is a small size, high efficiency, low power consumption core module, based on NXP's powerful i.MX 8M embedded multi-core processor, core board includes Processors, memory units, memory units, power management, Gigabit Ethernet, QSPI subsystems, and industrial-grade B2B connection plug-ins, developers can use it to simplify the design of target backplanes, save product development time, and shorten time to market.
● Based on NXP's 4*Cortex-A53 and 1*Cortex-M4 i.MX8M MINI processor
● Support 64-bit Armv8-A architecture, VFPv4-16 architecture floating point unit
● Onboard 2GB LPDDR4 memory and 16GB eMMC5.1 memory
● The best fanless, low power consumption, high efficiency ARM platform solution
● The core board size is only 43mm*52.2mm, which is convenient for embedding in any system
The DJ-i.MX 8M Mini-KIT evaluation kit is used for the rapid evaluation and development of the DJ-i.MX 8M Mini-CORE ARM SOC Module. It is based on NXP's powerful i.MX 8M Mini embedded multi-core processor and has many designs. The application function interface and perfect interface driver can effectively reduce the development difficulty of the target product, simplify the development cycle and greatly shorten the time to market of the target product.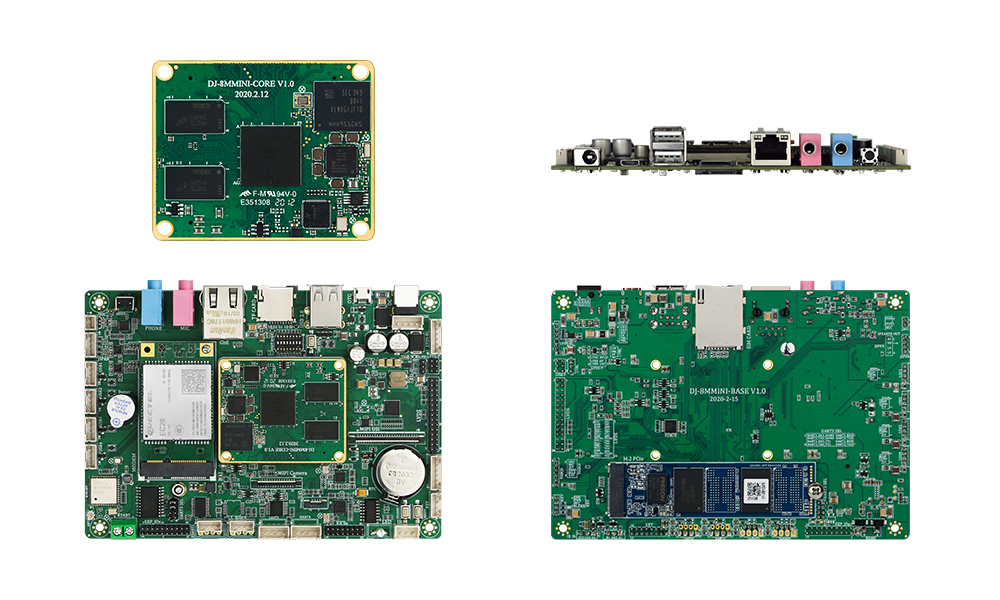 DJ-i.MX 8M Mini-CORE link:http://en.nrisc.com/qiye/Product/ARMCore/102_68.html

DJ-i.MX 8M Mini-KIT link:http://en.nrisc.com/qiye/Product/ARMSuite/103_69.html